Rachel Brown - London Craft Guide (Engelstalig)
Bewaar
93x bekeken

1 jaar geleden geplaatst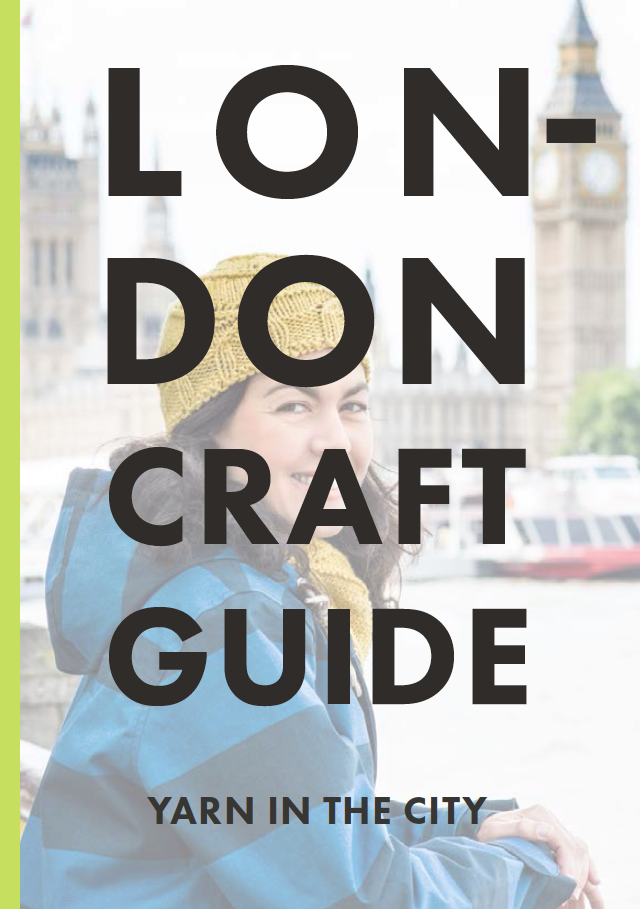 Kenmerken
Levering

Ophalen of verzenden

Staat van het product

Zo goed als nieuw

Type advertentie

Aangeboden

Type prijs

Vraagprijs
Omschrijving
Rachel Brown  -  London Craft Guide  (Engelstalig)
BCZ
144 pagina's
BOOK REVIEW: LONDON CRAFT GUIDE23 FEBRUARY 2016I must admit that until recently I'd overlooked Yarn in the City - I didn't feel the website or podcast would be particularly relevant to me as I'm not based in London. I was wrong! The podcast* includes great chat, guests and reviews as well as mentioning various events - not just those in central London. It's definitely worth a listen. Having realised my oversight, and that you may have made the same assumptions, I'm keen to tell you about the new book which Yarn in the City duo Rachel Brown and Allison Thistlewood launched this weekend at Unravel, and which is especially useful for those who don't live in London!

The 'London Craft Guide' is part guide book, part pattern collection. Profiling over 30 yarn, fabric and haberdashery shops in and around London - with a bias towards yarn - the listings are split by geographic location and also by speciality (with some natural overlap). If you find yourself in central London in need of a great button selection, it's easy to see which shops you should visit.
While it's quite unlikely that I would ever find myself in that particular predicament, reading about the different shops and their specialities has made me want to visit them anyway. I now know the places to source yarn on cones for weaving, where to go for eco-conscious and ethically minded suppliers, and where to look for luxury hard-to-find yarns of different type
Bespaar portokosten bekijk ook mijn andere advertenties
---
Reageer op deze advertentie
Je moet ingelogd zijn om te reageren op een advertentie.